Compartir
During the months of April and May 2021 Mindfulness courses have been carried out in Barayoga, and once finished, surveys have been carried out to the participants to know their degree of satisfaction. The main courses were "Mindfulness and Stress Management" and "Mindfulness and Relaxation Techniques/Occupational Health and Safety". 
Thanks to the aforementioned surveys, we have been able to identify both strengths and areas for improvement in our association. 
On the one hand, both in the assessment of our organisation and in the content of the courses we have observed that the assessment has been very positive in both courses. The same applies to the facilities used for the courses.
With regard to the duration and timetable of the classes, we have seen that the majority of the participants were very positive. However, the participants think that the duration of the courses should be longer, in order to obtain more knowledge on the subject.
As for the trainer, who in this case was Manuel Asís, he obtained a 4 out of 4, which indicates the high level of satisfaction of the participants. Having more than 15 years of experience in the field, the participants highlight his great knowledge and his ability to make learning easy, even if they have never practiced Mindfulness or Yoga before.
Finally, it is worth noting that these courses have helped to foster the personal development of our participants. Numerous studies have shown that Mindfulness increases the level of concentration, brings calm and serenity and increases our creativity, to name but a few of its benefits. According to the feedback received, those are some of the benefits our participants have experienced.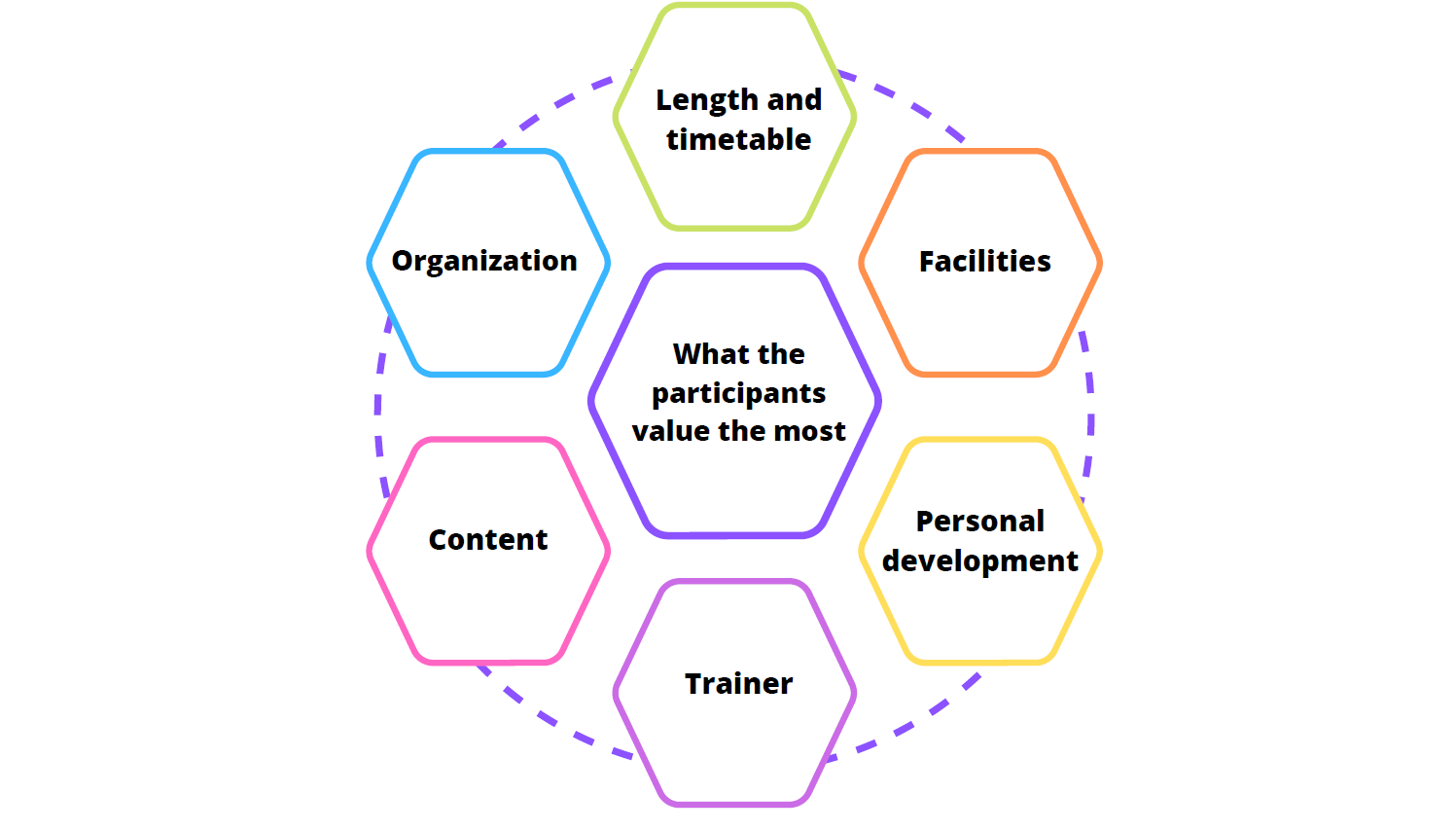 Some of the opinions of the participants in the courses:
"Manu, the instructor is a crack. He makes learning very easy. Eskerrik asko."
"Very good this course as a complement to the two previous ones, highly recommended. Teacher of 10."
"Despite having already taken a previous course with him, we continue learning. He has a lot of knowledge, he transfers it to us very well and we do a lot of practice. Highly, highly recommended."
"The teacher is very professional."
"I hope to repeat the course, I feel good at the end of the class."
"It's course is very good, and it would be nice to schedule it with more hours, for example, one day a week for a whole trimester."
We appreciate the participation in these surveys, as they help us to improve our service and to know what the participants value. 
To make sure you don't miss any of our publications, follow us on our social networks: