Compartir
Many of us have taken advantage of (or worked) this last weekend followed by the Monday holiday. This post-weekend restart requires us to have extra energy. So, to break this ice, how about recharging your energies on a beautiful and calm beach and participating in our yoga session?
Cheer up and relax in the yoga event that we have organized for this July 16!
This Saturday we will hold a yoga session that will begin at 11:00 am in the green area of ​​Azkorri beach.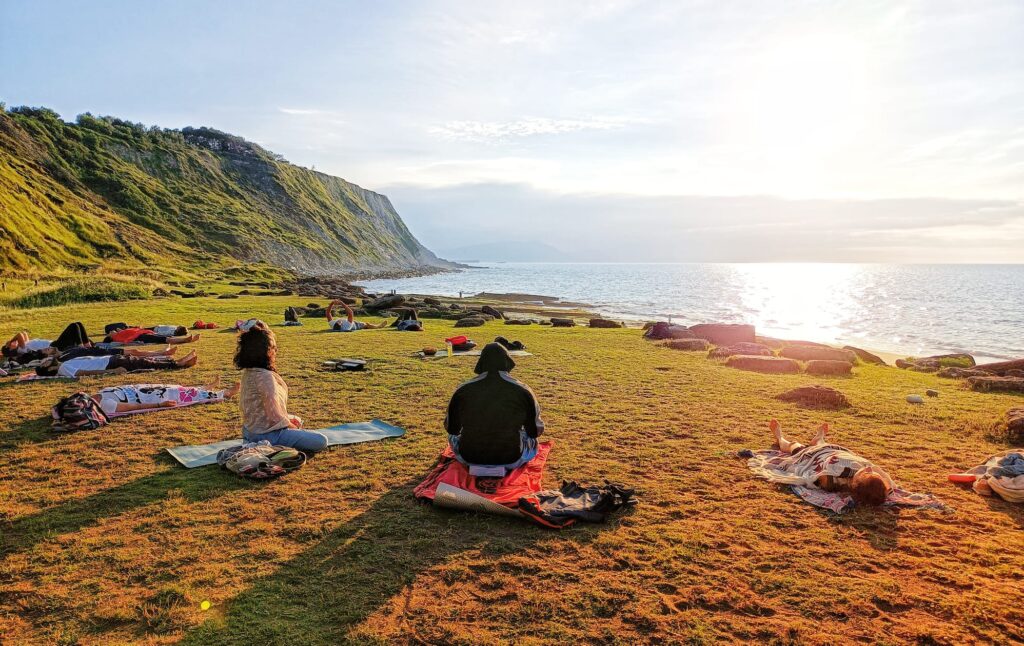 💶 Remember that it is NOT necessary to pay to attend this event.
So, if you want you can make a voluntary contribution so that we continue organizing more events like this.
In case you want to collaborate, send your bizum to 644 388 801 and put a positive message as a concept.
Are you going to miss it? 🙏
*Don't forget to bring a towel, comfortable clothes, water, food and a swimsuit in case you feel like swimming in the sea.
📍 Location: Green area of ​​Azkorri beach (as you go down to the left).
For more information register and enter our WhatsApp group.